KEYNOTE: The Digital Palace Museum Beyond Space and Time
Abstract
Constructed in 1420, the Forbidden City is the world's largest and best preserved ancient palatial complex, and important carrier and historical epitome of Chinese culture. Since the Palace Museum was established in 1925, to fully preserve the heritage architecture and the art collections, generations of the Museum's staff members contribute to the forging of the integrated palace-institution museum entity and the "Four Palace Museums" development framework including "Safe Palace Museum", "Academic Palace Museum", "Digital Palace Museum", and "Dynamic Palace Museum". The comprehensive goal of the "Digital Palace Museum" is to better preserve and present the ancient Forbidden City's cultural heritage, to promote the universal sharing of cultural resources with the help of advanced information technologies and in accordance with the "authenticity, integrity, and availability" principles of long-term digital preservation. It is a vital goal for the Museum's development in the twenty-first century. "The Digital Palace Museum" provides guidance for upgrading information system, fostering digital protection of cultural heritage, and improving the management and access to digital resources. The merging of culture and technology will inspire cultural creativity, improve public cultural services system, jointly disseminates traditional Chinese culture. The Palace Museum will reach an ever-wider audience and better fulfill its mission to cherish our tradition and sustain our civilizations.
Dr. Wang Xudong
Director of the Palace Museum (at vice-ministerial level)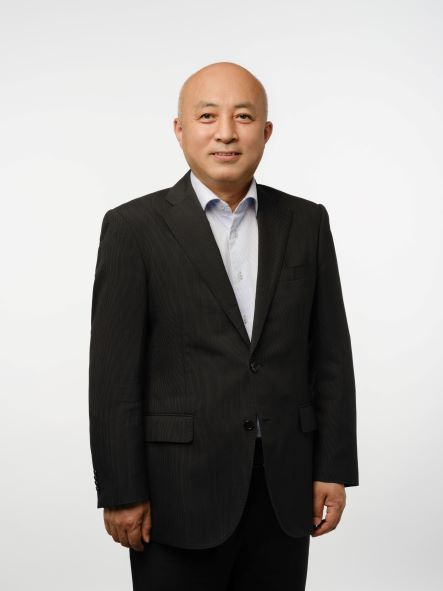 Dr. Wang's work has focused primarily on the conservation of caves, ancient mural paintings and earthen sites, as well as research into monitoring and early warning systems and the preventive conservation of cultural heritage. Since 1991, when he began his career in heritage conservation, he has presided over sixty conservation projects at nationally protected key cultural heritage sites, undertaken nearly twenty national, provincial or ministerial-level projects, and presided over or participated in more than ten international cooperation projects with cultural heritage protection and management institutions in other countries such as the United States, Japan, the United Kingdom and Australia. He has published over 170 academic papers and six monographs as primary author, including Key Earthen Site Conservation Technology Research and Normative Research on Ancient Mural Paintings. He has also received over ten national, provincial or ministerial-level science and technology awards, as well as winning the Ho Leung Ho Lee Foundation's Science and Technology Innovation Award. Dr. Wang has also obtained more than twenty technical patents, and presided over the compilation of five National and Industry Technology Standards. He has been granted many titles and awards, including 'Nationwide Outstanding Scientific and Technological Worker', 'Top Innovative Talent in the Publicity and Culture System', 'Gansu Province May 1st Labor Medal', 'Excellent Ministry of Culture Expert', 'Outstanding Gansu Province Expert', and 'Gansu Province Advanced Worker'. He has also been selected as a member of the National Hundred, Thousand and Ten Thousand Talents Project as well as Gansu Province's Leading Talents Project.
---
KEYNOTE: Digital Preservation to support Digital Society
Abstract
Internationally or from China, we are in a digital age. China's Internet penetration rate reached 71.6% while Global Internet users reached 59.5%. Digital technologies robustly support case tracking, virtual meetings, and distance learning during the global fight against the pandemic, and, as President Xi of China pointed out, "Digital technology is fully integrating into various fields and the whole processes of our economy, politics, culture, society, ecological construction, with new ideas, new business models, and bringing extensive and profound impact on production and life of humanity".
Many countries vigorously promote the construction of digital society. As in the part about Digital China, China's 2035 Vision Plan, it will push for the development in digital economy, digital society, digital government, and digital ecosystem. European's Digital Decade Initiative also sets ambitious goals for skills, infrastructure, digital transformation of business, and digitization of public services. Gartner Hype cycle for digital workplace (2020) further confirms this trend.
In terms of digital information, we just got used to the increasing dominance of digital academic publishing, research data services, and preprinting resources. And, internationally and in China, people, especially the younger generation, are increasingly demanding and relying on digital services such as social media, streaming services, short videos. Further, the growing mainstream status of rich media and convergence media has been changing the way media is run and even the service models of knowledge service institutions.
These are inevitably changing the long-term conservation ecosystem of digital resources we face. Everything digital and every process digital makes digital objects ubiquitous and hard to define and preserve. Lifecycle-based and user-driven continuous sharing and publishing enable all elements and full context publishing (such as Research Elements Publishing). Enhanced and extensible content, context-based content, service-enabled knowledge objects will be the new normal of digital preservation. Collaboration between participants and stakeholders throughout the content lifecycle asks for participatory management and preservation of all the parties and stakeholders.
We realize that there will be no trusted digital objects or reliable digital lifecycle without digital preservation, but the preservation of digital resources today still faces enormous challenges. We need a new framework for the digital preservation covering the business process lifecycle and the domain-wide or even cross-domain communities of partners, and we need to rethink who saves what and how. Not only does this mean a range of technical challenges, but it also requires a paradigm shift in the ways of participation, organization, governance, and cultural mechanisms to create preservation-friendly business processes, institutions, and societies.
Mr. Xiwen Liu
Director of National Science Library of Chinese Academy of Sciences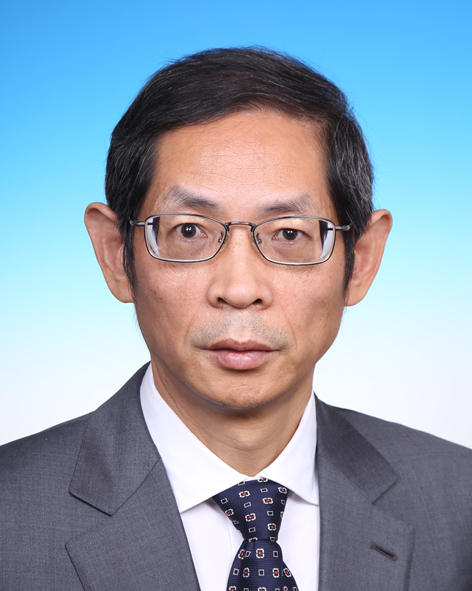 Research Fellow, Director of National Science Library of Chinese Academy of Sciences, and the Post Professor in Library and Information Science in Economics and Management School of University of Chinese Academy of Sciences, Members of International Council of Scientific and Technological Information (ICSTI) in ICSU. Chief Editor of Think Tank: Theory and Practice, Chief Editor of Science Focus. His research areas are S&T policy and strategical intelligence analysis, Open Science and Open Access Policy, Competitive Technical Intelligence, Disruptive Technology and Innovation, Copyright in Libraries, Information Mining and Analysis,Enterprise technology strategy and regional economic development. He has been involved in several important research projects of decision-making services for scientific and technological policies and national S&T strategy.
---
KEYNOTE: Documenting the Pandemic: Archiving the Present for Future Research, Policy, and Practice
Abstract
Since the outbreak of the pandemic, researchers from all around the world have been mobilized to help understand and combat COVID-19. Given the prevalence of information and communication technologies, the communities have been inundated by multimodal information about various aspects of the pandemic, involving text, image, video, and speech. The sources vary, expanding from governmental agencies to research institutions, from policy makers to advocacy groups. Although "big data" tends to get the most attention due to its scale, prominence, and potential to advance public health strategies, the long tail of research data (aka "small data") constitutes richly diverse and heterogeneous evidence that captures many sociological, political, economic, historic, and cultural aspects of the pandemic. What are some of the lessons learned from the COVID-19 pandemic about making both big and small data discoverable, accessible, and usable to a range of scholars and the general public? How can we preserve these rich and diverse sources of information not only for future generations but also for those who will be examining various aspects of the pandemic in the near future? What does it take to provide enduring access to trusted, well-documented, and diverse data so that we can learn from the present experiences to design a better future?
Oya Y. Rieger
Senior Strategist, Ithaka S+R, United States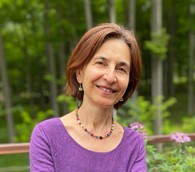 Oya Y. Rieger is a senior strategist on Ithaka S+R's Libraries, Scholarly Communication, and Museums team. She spearheads projects that reexamine the curation and preservation missions of cultural heritage organizations and explore sustainability models for open scholarship. Prior to joining Ithaka S+R, Rieger served as Associate University Librarian at Cornell University Library overseeing digital scholarship, preservation, collection development and scholarly publishing programs. As digital preservation has been a central point of her 25-year career, she has contributed to a range of international initiatives to design, develop, and assess digital preservation initiatives and training programs. With a B.A in Economics (Middle East Technical University, Turkey), she holds an M.S. in Public Administration (University of Oklahoma, US), an M.S. in Information Systems (Columbia University, US), and a Ph.D. in Human-Computer Interaction (Cornell University, US).
---
KEYNOTE: Does anybody care about digital preservation? Thinking about digital preservation from a perspective of access, collaboration and purpose
Abstract
Digital preservation can be hard to sell. Outside of the community, it is sometimes confused with disaster recovery and usually considered as an afterthought, as something librarians and archivists do. Even within our organisations, it can be a siloed activity, and the focus is usually on our "own" collections. Thinking more broadly though, it is a global responsibility that is perhaps better described as a collaborative endeavour to ensure persistent access. It should not exist in isolation. In this keynote, I will draw on both my personal experience and our collective work at the British Library to explore the bigger picture of collaborative digital preservation and what it means to 'do' digital preservation in practice. This includes the relationships we must build, both internally and externally, the related fields we should be aware of and seek to exchange knowledge with, and the many different lenses through which we can view, implement, and 'sell' preservation that all reflect the context and community that surrounds us.
Dr Torsten Reimer
Head of Content and Research Services at the British Library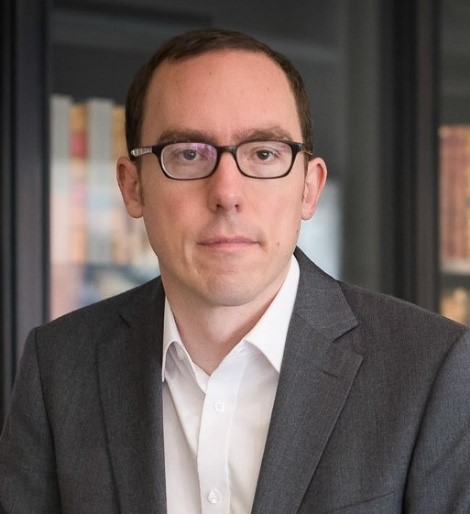 Dr Torsten Reimer is Head of Content and Research Services at the British Library. As a member of the BL's leadership team, he is responsible for ensuring that the library's contemporary collections and research services meet the needs of our users online and onsite. This includes the strategic oversight of the digital preservation function and the replacement of the petabyte-scale strategic digital preservation and asset management system. Torsten has many years of experience working with digital research infrastructure, including positions at Jisc and Imperial College London. He combines a long-term interest in digital preservation with a focus on user needs for access, partly informed by his background in digital humanities and scholarly communications (at the University of Munich and King's College London).