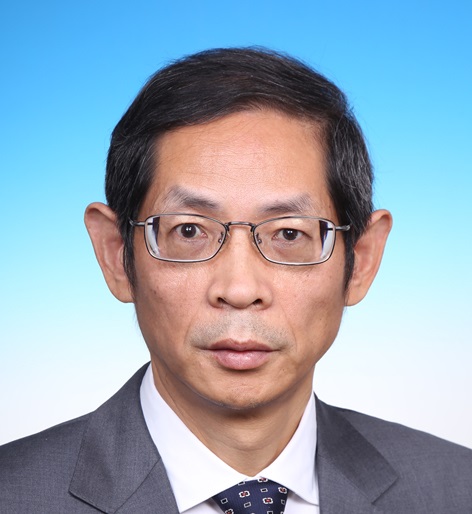 Research Fellow, Director of National Science Library of Chinese Academy of Sciences, and the Post Professor in Library and Information Science in Economics and Management School of University of Chinese Academy of Sciences, Members of International Council of Scientific and Technological Information (ICSTI) in ICSU. Chief Editor of Think Tank: Theory and Practice, Chief Editor of Science Focus. His research areas are S&T policy and strategical intelligence analysis, Open Science and Open Access Policy, Competitive Technical Intelligence, Disruptive Technology and Innovation, Copyright in Libraries, Information Mining and Analysis,Enterprise technology strategy and regional economic development. He has been involved in several important research projects of decision-making services for scientific and technological policies and national S&T strategy.
KEYNOTE: Digital Preservation to support Digital Society
Internationally or from China, we are in a digital age. China's Internet penetration rate reached 71.6% while Global Internet users reached 59.5%. Digital technologies robustly support case tracking, virtual meetings, and distance learning during the global fight against the pandemic, and, as President Xi of China pointed out, "Digital technology is fully integrating into various fields and the whole processes of our economy, politics, culture, society, ecological construction, with new ideas, new business models, and bringing extensive and profound impact on production and life of humanity".
Many countries vigorously promote the construction of digital society. As in the part about Digital China, China's 2035 Vision Plan, it will push for the development in digital economy, digital society, digital government, and digital ecosystem. European's Digital Decade Initiative also sets ambitious goals for skills, infrastructure, digital transformation of business, and digitization of public services. Gartner Hype cycle for digital workplace (2020) further confirms this trend.
In terms of digital information, we just got used to the increasing dominance of digital academic publishing, research data services, and preprinting resources. And, internationally and in China, people, especially the younger generation, are increasingly demanding and relying on digital services such as social media, streaming services, short video. Further, the growing mainstream status of rich media and convergence media has been changing the way media is run and even the service models of knowledge service institutions.
These are inevitably changing the long-term conservation ecosystem of digital resources we face. Everything digital and every process digital makes digital objects ubiquitous and hard to define and preserve. Lifecycle-based and user-driven continuous sharing and publishing enable all elements and full context publishing (such as Research Elements Publishing). Enhanced and extensible content, context-based content, service-enabled knowledge objects will be the new normal of digital preservation. Collaboration between participants and stakeholders throughout the content lifecycle asks for participatory management and preservation of all the parties and stakeholders.
We realize that there will be no trusted digital objects or reliable digital lifecycle without digital preservation, but the preservation of digital resources today still faces enormous challenges. We need a new framework for the digital preservation covering the business process lifecycle and the domain-wide or even cross-domain communities of partners, and we need to rethink who saves what and how. Not only does this mean a range of technical challenges, but it also requires a paradigm shift in the ways of participation, organization, governance, and cultural mechanisms to create preservation-friendly business processes, institutions, and societies.